Posted on Feb 16th, 2010 | 0 comments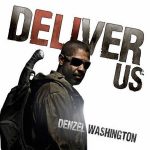 Tonight I saw "The Book of Eli" and left with a full smattering of conviction and deep thought that refuses to escape my heart. I know this may sound a bit wacky, but I need you to bear with me through this explanation. This post is NOT a movie review, but a little context is important, so we will offer a quick summary.
How would your life and marriage look if you really appreciated and respected the Bible as the literal and eternal Word of God?