Posted on Feb 3rd, 2012 | 0 comments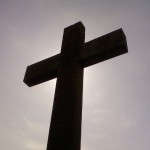 The Gospel and the Bible are so challenging… yet so simple.  It is truly incredible that short or common passages constantly speak the same Truths throughout centuries… to you, me, and others in different ways.
In a recent small group we were led to explore and pray through the following passages. We only had ~15 minutes to pray and journal, but I feel God really illuminated scripture to me and impressed his Truth, love, and sacrifice on my heart in that short period of time.


Posted on Jan 7th, 2012 | 0 comments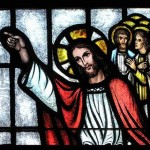 Note: This short post introduces a new "column" at Christian Marriage Spice called "God Stories". The first "God Story" will be posted next week.
God Stories = Crazy, Unbelievable Insanity
I love God stories. God stories are crazy, joyful, hilarious, non-traditional, painful, confusing, wild, unbelievable, exhausting, frustrating, emotional, overwhelming… and often lead us far beyond the perceivable end of sanity. The counter-intuitive beauty is that this "insanity point" is often where many of us experience God in a uniquely pure, more real, more whole, and supernatural way. This insanity point is where God makes Himself and His provision known profoundly.
These insanity points are where we are challenged with the Truths of the Gospel… and equally  importantly, where the Good News is NEEDED, EXPERIENCED, and PREACHED. Most of us are careful to try and never actually get to these insanity points. We do everything we can to ignore God and indulge complacent comfort.
Life stories are God Stories because they show us how great God is, how deficient we are, and excellently proficient we are only in Him. They occur far beyond our capacities, imaginations, personal provision, abilities, and capabilities. They depend on God. Afterwords (and hopefully sometimes during), we look at God and think… "How in the world can this be reality?" or "I can't believe that happened or that we were able to endure that… Praise God". [... continue reading]