Posted on Feb 3rd, 2012 | 0 comments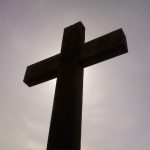 The Gospel and the Bible are so challenging… yet so simple.  It is truly incredible that short or common passages constantly speak the same Truths throughout centuries… to you, me, and others in different ways.
In a recent small group we were led to explore and pray through the following passages. We only had ~15 minutes to pray and journal, but I feel God really illuminated scripture to me and impressed his Truth, love, and sacrifice on my heart in that short period of time.


Posted on Jan 22nd, 2012 | 3 comments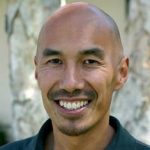 Last night, my wife and I, along with friends from our church went to Crossroads Church in Corona, CA for "An Evening with Francis Chan". The evening started with great worship led by Rend Collective Experiment, a worship group from Ireland, and Rachel Chan (Francis Chan's daughter), followed by a message from Francis Chan. As expected, the message was simple, yet incredibly convicting and challenging.
One of the most beautiful elements of Christianity… is that while doctrine and theology can be quite "thick" and there are lot of smart-sounding -ologies, -isms, -ications, etc… the message of the Gospel is elegantly simple. Jesus was God in a human body, who loved and served all of humanity past, present, and future, by sacrificing his perfect life, being brutally murdered on a cross, coming back to life, and going back to God the Father. Through His sacrifice, we get to experience a real relationship with the Creator of the Universe… the one, true, living God. As part of that, Christians are charged with serving humanity as Christ did, for the purpose of professing and multiplying Christ's name to the nations.
Francis Chan is one of my favorite pastors. I have read all his books: Crazy Love, Forgotten God, and Erasing Hell.  He obviously deeply loves Christ and serves him well. He is one of my favorite pastors not just because he is a great and passionate communicator… but because the Holy Spirit and the gift of joy-in-Jesus just exudes from him. [continue reading…]


Posted on Jan 7th, 2012 | 0 comments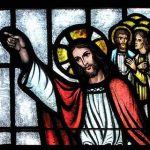 Note: This short post introduces a new "column" at Christian Marriage Spice called "God Stories". The first "God Story" will be posted next week.
God Stories = Crazy, Unbelievable Insanity
I love God stories. God stories are crazy, joyful, hilarious, non-traditional, painful, confusing, wild, unbelievable, exhausting, frustrating, emotional, overwhelming… and often lead us far beyond the perceivable end of sanity. The counter-intuitive beauty is that this "insanity point" is often where many of us experience God in a uniquely pure, more real, more whole, and supernatural way. This insanity point is where God makes Himself and His provision known profoundly.
These insanity points are where we are challenged with the Truths of the Gospel… and equally  importantly, where the Good News is NEEDED, EXPERIENCED, and PREACHED. Most of us are careful to try and never actually get to these insanity points. We do everything we can to ignore God and indulge complacent comfort.
Life stories are God Stories because they show us how great God is, how deficient we are, and excellently proficient we are only in Him. They occur far beyond our capacities, imaginations, personal provision, abilities, and capabilities. They depend on God. Afterwords (and hopefully sometimes during), we look at God and think… "How in the world can this be reality?" or "I can't believe that happened or that we were able to endure that… Praise God". [… continue reading]