Posted on Dec 30th, 2011 | 0 comments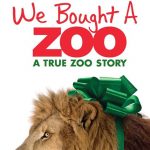 Last night, my wife and I went on a classic dinner and date night. After chowing down on tasty Mexican food at Chipotle, we ventured to Regal Cinemas to watch "We Bought a Zoo" (see trailer at the bottom of this post).
It is a charming and inspirational story about Benjamin Mee (Matt Damon) dealing with the sudden loss of his wife, parenting two children as a widower, and ultimately purchasing and managing a foreclosed, run-down zoo.
I dislike that my first response to "good" movies is thankfulness for what's NOT in it! Read More…