Posted on Apr 15th, 2011 | 0 comments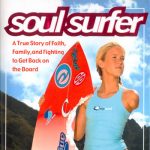 Last weekend my wife and I saw Soul Surfer as a "date lunch" (movies before 12pm at our local AMC are only 6$!). You would think "one armed surfer" and "shark attack" would entice curiosity and interest in any man. Even though the movie has a few highly recognizable stars in it (AnnaSophia Robb, Helen Hunt, Dennis Quaid, Carrie Underwood, Lorraine Nicholson), I really did not want to see it. The movie trailer and TONS of original video footage / interviews are at the bottom of this post.
My wife spent a couple years of her life in Maui, where she was a beautiful beach bum and surfer, so naturally she wanted to see this movie. I had no expectations, but I was pleasantly surprised. It is definitely neat to write this "Christian movie review" about  "wholesome entertainment" following my last post: Devotional: 6 Words that Change Your Choices & Show You Christ (from James 1:27).
Soul Surfer turned out to be one of the best movies I've seen in a LONG time. […]



Posted on Jan 20th, 2011 | 10 comments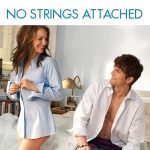 The upcoming blockbuster movie "No Strings Attached" starring Natalie Portman, Ashton Kutcher, and Kevin Kline is based on the following plot: "A guy and girl try to keep their relationship strictly physical, but it's not long before they learn that they want something more."
Here are 3 other marketing slogans associated with "No Strings Attached"
Can two friends hook up without love getting in the way?
Welcome to the new world of relationships.
Can sex friends stay best friends?
Pardon my "Christian high horse"… but doesn't this just break your heart? God had such an intentional and perfect design for sex…


Posted on Aug 22nd, 2010 | 2 comments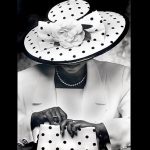 I recently read this article and experience a wide array of emotion: sadness, anger, compassion, and frustration. I would say "pardon me while I get on my soapbox"… but I will not. I have no problem defending the faith and Christ's sacrifice and design for marriage. My goal here is to not be a jerk, but to affirm Christian Marriage.
I am slightly hesitant about commenting on this given I am not an African American man or woman… but, last time I checked Christ was a colorblind, resurrected Jewish Messiah. His Church should be colorblind. The "Body of Christ", aka, the Church, is a beautiful, multicolored, patchwork quilt. My post is in reference to the church, marriage, and dating… NOT African American people.
Here is the link to the article referenced in this post: CNN.com – Does the black church keep black women single?. While you could go there and read the article, I am copying and pasting many points from it in the text below. Quite a few articles could be written about some of the claims / issues in the article: men's issues with the church, too much reverence for a pastor, the culture of Christianity in the South, using Church as a dating service, and more… but I will stick to the main claim about the Church "keeping women single". […]