Posted on Dec 30th, 2011 | 0 comments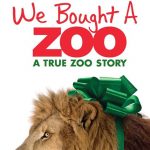 Last night, my wife and I went on a classic dinner and date night. After chowing down on tasty Mexican food at Chipotle, we ventured to Regal Cinemas to watch "We Bought a Zoo" (see trailer at the bottom of this post).
It is a charming and inspirational story about Benjamin Mee (Matt Damon) dealing with the sudden loss of his wife, parenting two children as a widower, and ultimately purchasing and managing a foreclosed, run-down zoo.
I dislike that my first response to "good" movies is thankfulness for what's NOT in it! Read More…


Posted on Apr 15th, 2011 | 0 comments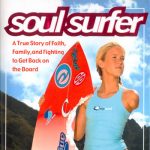 Last weekend my wife and I saw Soul Surfer as a "date lunch" (movies before 12pm at our local AMC are only 6$!). You would think "one armed surfer" and "shark attack" would entice curiosity and interest in any man. Even though the movie has a few highly recognizable stars in it (AnnaSophia Robb, Helen Hunt, Dennis Quaid, Carrie Underwood, Lorraine Nicholson), I really did not want to see it. The movie trailer and TONS of original video footage / interviews are at the bottom of this post.
My wife spent a couple years of her life in Maui, where she was a beautiful beach bum and surfer, so naturally she wanted to see this movie. I had no expectations, but I was pleasantly surprised. It is definitely neat to write this "Christian movie review" about  "wholesome entertainment" following my last post: Devotional: 6 Words that Change Your Choices & Show You Christ (from James 1:27).
Soul Surfer turned out to be one of the best movies I've seen in a LONG time. […]



Posted on Feb 16th, 2010 | 0 comments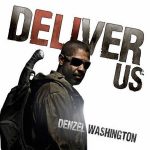 Tonight I saw "The Book of Eli" and left with a full smattering of conviction and deep thought that refuses to escape my heart. I know this may sound a bit wacky, but I need you to bear with me through this explanation. This post is NOT a movie review, but a little context is important, so we will offer a quick summary.
How would your life and marriage look if you really appreciated and respected the Bible as the literal and eternal Word of God?