Posted on Feb 10th, 2012 | 0 comments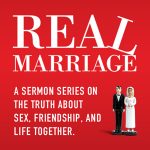 This second session of the Real Marriage Conference with Pastor Mark & Grace Driscoll focused on the topic of sex.
It must be interesting for Pastor Mark and Grace to talk openly so often in front of thousands of people on this topic! All of the sessions were incredibly insightful, and this session was definitely not an exception.
Part One of the Real Marriage Conference Series –  Session #1: Friend (Not Plural!) With Benefits.
Part Three of the Real Marriage Conference Series –  Session #3: Selfish Lovers vs. Servant Lovers with Q&A.
Part Four of the Real Marriage Conference Series –  Session #4: Can We [insert something sexual]? with Q&A.
The Beautiful Purity & Design of Sex BEFORE Sin
Genesis 2:18-25 contains the story of sex before sin.
Genesis 2:18-25:" 18 Then the LORD God said, "It is not good that the man should be alone; I will make him a helper fit for him." 19 Now out of the ground the LORD God had formed every beast of the field and every bird of the heavens and brought them to the man to see what he would call them. And whatever the man called every living creature, that was its name. 20 The man gave names to all livestock and to the birds of the heavens and to every beast of the field. But for Adamthere was not found a helper fit for him. 21So the LORD God caused a deep sleep to fall upon the man, and while he slept took one of his ribs and closed up its place with flesh.22 And the rib that the LORD God had taken from the man he made into a woman and brought her to the man. 23 Then the man said, "This at last is bone of my bones and flesh of my flesh; she shall be called Woman, because she was taken out of Man."

24 Therefore a man shall leave his father and his mother and hold fast to his wife, and they shall become one flesh. 25 And the man and his wife were both naked and were not ashamed."
The core message here, is that sex without shame, anxiety, pain, baggage… it was pure.
Below are a few other observations from this text:
God made us male and female with equal dignity and differing roles.
Love is more like a song than a math equation.
Marriage is for one man and one woman by God's design.
God created our bodies and sexual pleasure "very good".
All sex outside marriage is a sin.
Sex is to be without shame.
Your standard of beauty is your spouse.


Posted on May 13th, 2011 | 1 comment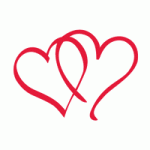 This post simply contains a selection of Bible verses on love. Read them. Pray through them. Experience them only in and through Christ. Share the verses with your spouse. Live the verses with your family and church.
Pray that the Holy Spirit reveal truth to you from these scriptures and they will manifest daily in your life as you submit to and pursue Christ. Christ is the only way to the Father. '
Read through this a few times over the weekend…
Be thankful.
Pursue and serve your spouse. […]


Posted on Jan 20th, 2011 | 10 comments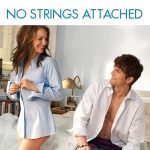 The upcoming blockbuster movie "No Strings Attached" starring Natalie Portman, Ashton Kutcher, and Kevin Kline is based on the following plot: "A guy and girl try to keep their relationship strictly physical, but it's not long before they learn that they want something more."
Here are 3 other marketing slogans associated with "No Strings Attached"
Can two friends hook up without love getting in the way?
Welcome to the new world of relationships.
Can sex friends stay best friends?
Pardon my "Christian high horse"… but doesn't this just break your heart? God had such an intentional and perfect design for sex…