We have a stupendous church with amazing teaching and a fantastic small group. Every week my wife and I lead a small group bible study, and I figured since I take lotsa' notes and actually spend time preparing for it every week, I might as well post them for you. I'm going to make it easy on me by posting them in information "note" format. Hopefully you find this both useful and helpful. Please give me feedback and let me know.
When I create posts like these, I will try to include the following:
A quick overview of the sermon
My notes / thoughts from the sermon in bullet point format
Discussion questions
Paste the scripture we read aloud in small group
Provide a link to the sermon
Sermon Overview – John 13
Pastor Nathan Brown gave a delightfully convicting sermon on John 13. This is the very well known story of Christ taking on the position of a lowly slave and washing the gross, dirty, horse-manure caked feet of his disciples. As Christ did this, Peter vehemently opposed Christ and refused to let him wash his feet. Christ then said "If I do not wash you, then you are not part of me". So good-ole Peter goes overboard and says "Then wash me all over". Christ then lays it out he is missing the point and explains why he is washing their feet. Christ also washed Judas' feet even though he knew Judas was the guy that would later betray him.
This scripture is actually pretty straightforward. Scroll to the bottom of this post and read it.
Notes
Service is a an intentional act of love.
Jesus understood his place, role, and responsibility. He knew who He was.
When you think of people with a towels around their waists or draped over their arms, you think of "server" / "servant".
Sometimes life is uncomfortable; we do not know what God is doing in our lives
We often demand to know God's purpose, instead of loving God and submitting to Him through the process.
Christ said "Unless I wash you, you won't belong to me"… he was owning his responsibility and saying "Unless I serve / redeem / restore you, you won't belong to me"
Christ's concern is HOLINESS, not HYGIENE.
We need to recognize that that as Christians in this fallen world, we get dirty. Christ cleanses us.
One way we experience cleansing is by confessing our sins one to another.
In commanding us to serve others, Christ is also commanding us to be in community.
We should be more concerned about praising / praise from God than praise from man.
In the Jewish culture, the role of feet-washing servant was only given to the lowliest Gentile servant. This role was even above the position of a Jewish servant.
"Serving" requires and includes others.
You can serve your Christian brothers and sisters by getting over your discomfort and LOVINGLY confronting them with truth. However, there are definitely times to shut up and listen.
Sometimes you are not the "right" person to engage in potentially confrontational conversation… however, you can still serve them by praying for them.
Situation: when you are married, maintaining friendships that contain alone time with close friends of the opposite sex is probably inappropriate. Serving your spouse may involve carefully ending the relationship regardless of it's longevity.
Employers should serve employees.
While we are not Pharisees (most of the time), and are not "saved by acts / good works"… the reality is, acts of service will be an inevitable outflow of pursuing, worshiping, and submitting your life to Christ.
Serving is not conditional based on someone's position / attitude.
We should serve everyone, but there is a hierarchy: God, spouse, others.
If you tell God "NO", he is not going to come around to your thinking.
Jesus does not expect perfection! He sacrificed his perfect life on your behalf.
Love should be overflowing from Christians. We should be "different", we should serve and love.
Discussion Questions
What is my place as a cherished and unique child of God?
What does it mean to serve?

Doing "stuff" for others, even when you don't necessarily want to.

What are the attributes of a servant's heart?

Yes, God appreciates diligence in action, but more importantly he emphasized the purity of the servants heart.
Humility, selflessness, love, focusing on others, action, discipline

Why does serving matter?

It shows selflessness
It points people to Christ.
Christ tells us to.
It portrays Christlikeness.
It allows you to experience Christ's heart.
As you serve, you obey Christ.
It involves intentional action
It points back to the core message of being engaged in the Body of Christ / community. You can't serve others without the "others" part.
As you serve others, you serve God.

When do you tell God "NO"?
What do you think was going through Judas' mind as Christ was washing his feet?
Is there something God is doing in your life that is massively uncomfortable?
Why does God command us to serve?
Do you know people who serve a lot or exude joy in Christ?
What relationships are in your life?
Who do find is most difficult to serve?
What tasks do you least like doing that you can do for others?
How are you serving within your church?
What is your condition of heart when you serve?
How are you serving the following REGARDLESS of their attitudes / hearts… your spouse, children, pastors, coworkers / colleagues, boss, employees, parents, family, friends, etc.
Sandals Church Sermon on John 13
Sermon Link: http://www.sandalschurch.com/sermon/#03.21.10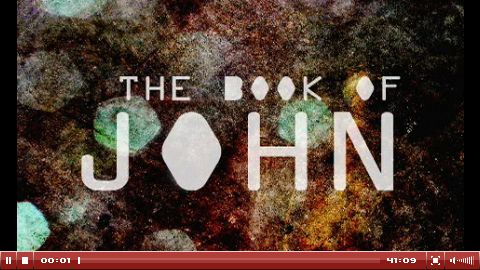 Related Scripture
John 13: 1-17 (NIV)
1It was just before the Passover Feast. Jesus knew that the time had come for him to leave this world and go to the Father. Having loved his own who were in the world, he now showed them the full extent of his love.
2The evening meal was being served, and the devil had already prompted Judas Iscariot, son of Simon, to betray Jesus. 3Jesus knew that the Father had put all things under his power, and that he had come from God and was returning to God; 4so he got up from the meal, took off his outer clothing, and wrapped a towel around his waist. 5After that, he poured water into a basin and began to wash his disciples' feet, drying them with the towel that was wrapped around him.
6He came to Simon Peter, who said to him, "Lord, are you going to wash my feet?"
7Jesus replied, "You do not realize now what I am doing, but later you will understand."
8"No," said Peter, "you shall never wash my feet."
Jesus answered, "Unless I wash you, you have no part with me."
9"Then, Lord," Simon Peter replied, "not just my feet but my hands and my head as well!"
10Jesus answered, "A person who has had a bath needs only to wash his feet; his whole body is clean. And you are clean, though not every one of you." 11For he knew who was going to betray him, and that was why he said not every one was clean.
12When he had finished washing their feet, he put on his clothes and returned to his place. "Do you understand what I have done for you?" he asked them. 13"You call me 'Teacher' and 'Lord,' and rightly so, for that is what I am. 14Now that I, your Lord and Teacher, have washed your feet, you also should wash one another's feet. 15I have set you an example that you should do as I have done for you. 16I tell you the truth, no servant is greater than his master, nor is a messenger greater than the one who sent him. 17Now that you know these things, you will be blessed if you do them.
John13: 1-17 (The Message)
1-2 Just before the Passover Feast, Jesus knew that the time had come to leave this world to go to the Father. Having loved his dear companions, he continued to love them right to the end. It was suppertime. The Devil by now had Judas, son of Simon the Iscariot, firmly in his grip, all set for the betrayal.
3-6Jesus knew that the Father had put him in complete charge of everything, that he came from God and was on his way back to God. So he got up from the supper table, set aside his robe, and put on an apron. Then he poured water into a basin and began to wash the feet of the disciples, drying them with his apron. When he got to Simon Peter, Peter said, "Master, you wash my feet?"
7Jesus answered, "You don't understand now what I'm doing, but it will be clear enough to you later."
8Peter persisted, "You're not going to wash my feet—ever!"
Jesus said, "If I don't wash you, you can't be part of what I'm doing."
9"Master!" said Peter. "Not only my feet, then. Wash my hands! Wash my head!"
10-12Jesus said, "If you've had a bath in the morning, you only need your feet washed now and you're clean from head to toe. My concern, you understand, is holiness, not hygiene. So now you're clean. But not every one of you." (He knew who was betraying him. That's why he said, "Not every one of you.") After he had finished washing their feet, he took his robe, put it back on, and went back to his place at the table.
12-17Then he said, "Do you understand what I have done to you? You address me as 'Teacher' and 'Master,' and rightly so. That is what I am. So if I, the Master and Teacher, washed your feet, you must now wash each other's feet. I've laid down a pattern for you. What I've done, you do. I'm only pointing out the obvious. A servant is not ranked above his master; an employee doesn't give orders to the employer. If you understand what I'm telling you, act like it—and live a blessed life.
Ephesians 5:25-33
25 For husbands, this means love your wives, just as Christ loved the church. He gave up his life for her 26 to make her holy and clean, washed by the cleansing of God's word. 27 He did this to present her to himself as a glorious church without a spot or wrinkle or any other blemish. Instead, she will be holy and without fault. 28 In the same way, husbands ought to love their wives as they love their own bodies. For a man who loves his wife actually shows love for himself. 29 No one hates his own body but feeds and cares for it, just as Christ cares for the church. 30 And we are members of his body.
1 Peter 1:22
22 You were cleansed from your sins when you obeyed the truth, so now you must show sincere love to each other as brothers and sisters. Love each other deeply with all your heart.
1 Thessalonians 2
12 And may the Lord make your love for one another and for all people grow and overflow, just as our love for you overflows. 13 May he, as a result, make your hearts strong, blameless, and holy as you stand before God our Father when our Lord Jesus comes again with all his holy people. Amen.
1 Cornthians 13
1If I speak in the tongues of men and of angels, but have not love, I am only a resounding gong or a clanging cymbal. 2If I have the gift of prophecy and can fathom all mysteries and all knowledge, and if I have a faith that can move mountains, but have not love, I am nothing. 3If I give all I possess to the poor and surrender my body to the flames, but have not love, I gain nothing.
4Love is patient, love is kind. It does not envy, it does not boast, it is not proud. 5It is not rude, it is not self-seeking, it is not easily angered, it keeps no record of wrongs. 6Love does not delight in evil but rejoices with the truth. 7It always protects, always trusts, always hopes, always perseveres.
8Love never fails. But where there are prophecies, they will cease; where there are tongues, they will be stilled; where there is knowledge, it will pass away. 9For we know in part and we prophesy in part, 10but when perfection comes, the imperfect disappears. 11When I was a child, I talked like a child, I thought like a child, I reasoned like a child. When I became a man, I put childish ways behind me. 12Now we see but a poor reflection as in a mirror; then we shall see face to face. Now I know in part; then I shall know fully, even as I am fully known.
13And now these three remain: faith, hope and love. But the greatest of these is love.
1 Peter 4:10-11
10Each one should use whatever gift he has received to serve others, faithfully administering God's grace in its various forms. 11If anyone speaks, he should do it as one speaking the very words of God. If anyone serves, he should do it with the strength God provides, so that in all things God may be praised through Jesus Christ. To him be the glory and the power for ever and ever. Amen.